Find the Best Site to Hire Swift Developers, in Less than 60 Seconds
Complete a brief 7-question questionnaire and receive personalized recommendations for your ideal website to hire developers in under a minute.
Start
How It Works
Answer a Set of Seven Questions
Answer a 7-question brief quiz to allow us to understand your project and what are you looking for.
Our Algorithm Analyzes Your Needs
Our algorithm will analyze your answers and prepare a custom report for your needs.
We Give You a Custom Recommendation
Custom recommendations crafted with your input and DevOutsourcing's expertise.
14+ Best Sites to Hire Swift Developers
How to Make Sure You Are Hiring the Best Software Developers for Your Project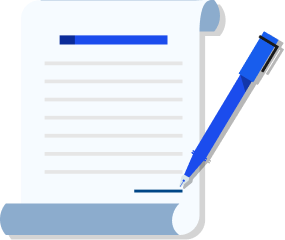 Introduction
Hiring the right software developers is critical for the success of any software development project. The skills, experience, and knowledge of your developers can make or break your project's timeline, quality, and overall success. In this article, we'll provide you with a comprehensive guide on how to hire the best software developers for your next project. We'll cover everything from assessing your project requirements to onboarding your new hires, and everything in between.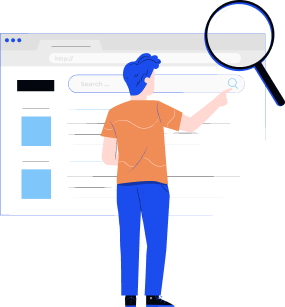 Find Potential Candidates
Once you've determined your needs, it's time to find potential candidates. There are several ways to do this, including advertising the job opening, leveraging your network, and using online job boards. Advertising the job opening can be done through social media, job posting websites, or through a recruiting agency. Leveraging your network involves reaching out to colleagues, acquaintances, and friends to see if they know anyone who would be a good fit. Finally, using online job boards can be a good way to reach a larger pool of candidates, but be prepared to sift through a lot of resumes and cover letters.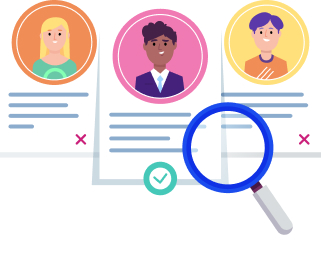 Evaluate Candidates
Once you have a pool of potential candidates, it's time to evaluate them. Start by reviewing their resumes and cover letters to determine if they have the necessary skills and experience. From there, conduct phone or video interviews to get a sense of their personality, communication skills, and culture fit. Ask behavioral and technical questions to assess their problem-solving skills, as well as their familiarity with the tools and technologies you'll be using. Testing their coding skills can also be a good way to evaluate their abilities. Finally, don't forget to check references to get a sense of their work style and professionalism.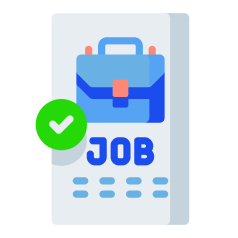 Make The Offer
Once you've identified the best candidate, it's time to make an offer. Negotiate salary and benefits, explaining the expectations and responsibilities associated with the role. Discuss the project timeline and deliverables, ensuring your new hire has a clear understanding of what's expected of them. Be prepared to negotiate and make changes to your initial offer if necessary, as this can help you attract and retain top talent.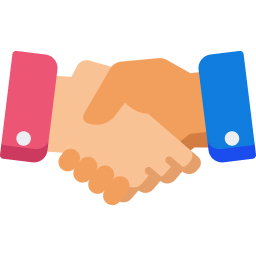 Onboarding
Once your new hire has accepted the offer, it's time to onboard them. Set up necessary accounts and tools, such as email, messaging apps, and software development tools. Provide orientation and training to help them get up to speed quickly, and establish communication protocols to ensure everyone is on the same page. Onboarding is critical to ensuring your new hire is set up for success and can hit the ground running.
Conclusion
Hiring the best software developers is critical to the success of your software development project. By assessing your needs, finding potential candidates, evaluating candidates, making an offer, and onboarding your new hires, you can ensure you're hiring the right people for the job. Remember to keep an open mind, be prepared to negotiate, and be patient in your search for the best talent. By following these guidelines, you'll be well on your way to hiring the best software developers for your next project.
Swift, Apple's Innovative Programming Language
Swift, Apple's innovative programming language, has swiftly risen to prominence in the tech world. Known for its robust performance and versatility, Swift is increasingly becoming a go-to choice for developers and businesses seeking efficient solutions in web development and software projects. Its ease of use and powerful features offer a blend of productivity and innovation, making it highly relevant in today's fast-paced tech landscape.
Swift's popularity stems from its impressive array of features. Firstly, it boasts a clean syntax, making the code easy to read and write. Secondly, it integrates memory management, enhancing safety and performance. Swift also supports dynamic libraries, contributing to reduced app sizes and faster loading times. Importantly, its compatibility with Objective-C allows for seamless integration in existing projects. Furthermore, Swift's strong typing and error handling capabilities minimize common programming errors, making it a reliable option for complex applications.
Practical Applications
In web development, Swift is particularly effective for backend services, thanks to its speed and scalability. It's also ideal for developing iOS and macOS applications, ranging from simple utility apps to complex, high-performance games. In software projects, Swift finds applications in AI, machine learning, and IoT solutions. Industries like finance, healthcare, and e-commerce benefit immensely from Swift's robustness and security features, streamlining their digital offerings.
Technical Requirements
To utilize Swift effectively, developers need a solid understanding of its syntax and features. Experience with Apple's Xcode IDE is crucial for app development. Knowledge of Apple's design principles and guidelines ensures that applications are not only functional but also intuitive and user-friendly. Familiarity with version control systems like Git, and a grasp of software development methodologies, are also essential.
Benefits for Businesses
Integrating Swift into projects offers numerous benefits for businesses. Its efficient performance and lower runtime errors translate to reduced development time and costs. Swift's adaptability makes it suitable for a range of applications, ensuring businesses can scale their solutions as needed. The language's focus on user experience and design increases customer satisfaction and engagement, a key factor for business success.
Case Studies or Success Stories
Alienware Arena App: The Alienware Corporation, renowned for its high-end gaming laptops and systems, collaborated with NIX to enhance their gaming portal through mobile applications. Utilizing Swift, NIX developed a high-functioning app that allowed users to access key features of the Alienware gaming portal on the go. This included interacting with the Arena Rewards section and participating in daily and weekly quests. The introduction of this mobile app significantly boosted user engagement and attracted more users to the gaming portal​.
Vuze Camera App: Vuze Camera, known for its expertise in 3D, computer vision, and image processing, sought to expand the capabilities of their first consumer 360 3D camera. NIX used Swift to create an app that enhanced the user experience with features like viewing videos in Cardboard or Little Planet mode, live-streaming capabilities on social media platforms like YouTube and Facebook, and a robust video editor with various artistic filters, effects, color adjustments, and audio additions. This app effectively augmented the functionalities of Vuze Camera, allowing users to create and share immersive experiences.
Hiring Considerations
When hiring Swift developers, look for experience in developing and deploying Swift applications, proficiency in Xcode, and a strong portfolio showcasing diverse projects. Good problem-solving skills and an understanding of modern app development practices are also vital. Certifications in Swift or related areas can be an added advantage.
Maintenance and Support
Maintaining and supporting Swift projects is crucial for long-term success. Regular updates, bug fixes, and performance optimizations are necessary to keep applications running smoothly. Businesses should also plan for compatibility checks with new versions of Swift and Apple's operating systems.
Conclusion
Swift stands out as a strategic choice for modern web and software development due to its performance, safety, and versatility. Its growing popularity and support from a vast developer community make it a reliable option for future-proofing your tech projects. Explore our Swift-related services to leverage this innovative language for your business needs.
Do not waste more time looking for the best site to hire developers.
Simplify your search for a developer by taking our quick, free questionnaire for a custom recommendation based on your needs.
Start