Find the Best Site to Hire Flutter Developers, in Less than 60 Seconds.
Complete a brief 7-question questionnaire and receive personalized recommendations for your ideal website to hire developers in under a minute.
Start Quiz
How It Works
Answer a Set of Seven Questions
Answer a 7-question brief quiz to allow us to understand your project and what are you looking for.
Our Algorithm Analyzes Your Needs
Our algorithm will analyze your answers and prepare a custom report for your needs.
We Give You a Custom Recommendation
Custom recommendations crafted with your input and DevOutsourcing's expertise.
14+ Best Sites to Hire Flutter Developers
How to Make Sure You Are Hiring the Best Software Developers for Your Project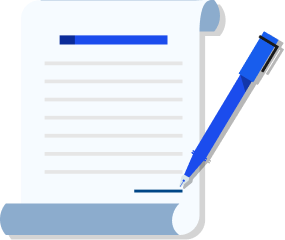 Introduction
Hiring the right software developers is critical for the success of any software development project. The skills, experience, and knowledge of your developers can make or break your project's timeline, quality, and overall success. In this article, we'll provide you with a comprehensive guide on how to hire the best software developers for your next project. We'll cover everything from assessing your project requirements to onboarding your new hires, and everything in between.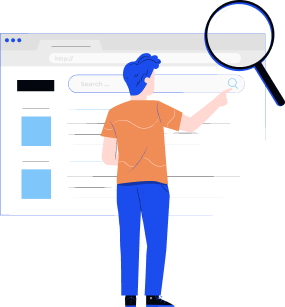 Find Potential Candidates
Once you've determined your needs, it's time to find potential candidates. There are several ways to do this, including advertising the job opening, leveraging your network, and using online job boards. Advertising the job opening can be done through social media, job posting websites, or through a recruiting agency. Leveraging your network involves reaching out to colleagues, acquaintances, and friends to see if they know anyone who would be a good fit. Finally, using online job boards can be a good way to reach a larger pool of candidates, but be prepared to sift through a lot of resumes and cover letters.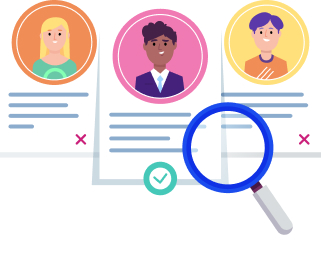 Evaluate Candidates
Once you have a pool of potential candidates, it's time to evaluate them. Start by reviewing their resumes and cover letters to determine if they have the necessary skills and experience. From there, conduct phone or video interviews to get a sense of their personality, communication skills, and culture fit. Ask behavioral and technical questions to assess their problem-solving skills, as well as their familiarity with the tools and technologies you'll be using. Testing their coding skills can also be a good way to evaluate their abilities. Finally, don't forget to check references to get a sense of their work style and professionalism.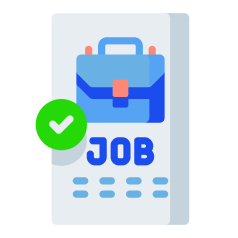 Make The Offer
Once you've identified the best candidate, it's time to make an offer. Negotiate salary and benefits, explaining the expectations and responsibilities associated with the role. Discuss the project timeline and deliverables, ensuring your new hire has a clear understanding of what's expected of them. Be prepared to negotiate and make changes to your initial offer if necessary, as this can help you attract and retain top talent.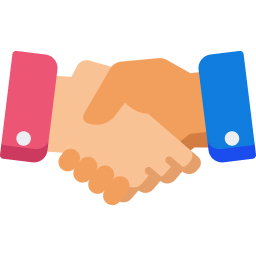 Onboarding
Once your new hire has accepted the offer, it's time to onboard them. Set up necessary accounts and tools, such as email, messaging apps, and software development tools. Provide orientation and training to help them get up to speed quickly, and establish communication protocols to ensure everyone is on the same page. Onboarding is critical to ensuring your new hire is set up for success and can hit the ground running.
Conclusion
Hiring the best software developers is critical to the success of your software development project. By assessing your needs, finding potential candidates, evaluating candidates, making an offer, and onboarding your new hires, you can ensure you're hiring the right people for the job. Remember to keep an open mind, be prepared to negotiate, and be patient in your search for the best talent. By following these guidelines, you'll be well on your way to hiring the best software developers for your next project.
Hiring the Best Freelance Flutter Developers: Pros and Cons
When developing Flutter apps, finding skilled and experienced developers is crucial. Hiring freelance Flutter developers offers flexibility and access to a global talent pool. However, it's essential to consider both the advantages and disadvantages when posting remote flutter developer jobs.
Pros of Hiring Freelance Flutter Developers
Expertise in Flutter Framework: Freelance Flutter developers possess practical experience and in-depth knowledge of the Flutter framework, making them ideal for building high-quality Flutter apps.

Remote Talent: Hiring remote developers allows you to tap into a diverse talent pool, regardless of geographical boundaries. This opens up opportunities to find expert Flutter developers from around the world.

Flexibility: Freelance developers offer flexibility regarding project timelines and workload management. They can be hired for specific project requirements or on an ongoing basis.

Cost-Effective Solution: Hiring freelance Flutter developers can be more cost-effective than maintaining a full-time in-house team. You only pay for the work completed on a project-by-project basis.

Specialized Skills: Senior Flutter developers have extensive experience in Flutter app development, widgets, and the Dart programming language. They can bring valuable expertise to your project.
Cons of Hiring Freelance Flutter Developers
There are a few alerts for flutter developers or red flags that managers and company owners need to take into account before hiring freelance contractors:
Communication and Collaboration: Working with remote developers can pose challenges in communication and collaboration, especially if there are language or time zone differences. Clear communication channels and project management tools are essential.

Project Management: As the project manager, you must ensure the freelance developers understand the project requirements and adhere to software programming standards. This requires active involvement and coordination.

Availability: Freelance developers often work on multiple projects simultaneously. Ensure your selected developer can allocate sufficient time and attention to your project to meet deadlines.

Onboarding and Integration: Integrating freelance developers into your existing team or project may require additional effort and time to familiarize them with your infrastructure, tools, and development processes.

Dependency and Continuity: Freelance developers are temporary team members, so there may be a need to find replacements or manage transitions if the developer becomes unavailable or moves on to other projects.
Hiring freelance Flutter developers can be a viable option to leverage their specialized skills, flexibility, and cost-effectiveness. However, it's essential to address potential communication, project management, and integration challenges to ensure a successful collaboration. By carefully evaluating the pros and cons, you can make an informed decision that aligns with your project goals and resources.
Do not waste more time looking for the best site to hire developers.
Simplify your search for a developer by taking our quick, free questionnaire for a custom recommendation based on your needs.
Start Quiz