Find the Best Site to Hire Python Developers, in Less than 60 Seconds
Complete a brief 7-question questionnaire and receive personalized recommendations for your ideal website to hire developers in under a minute.
Start Quiz
How It Works
Answer a Set of Seven Questions
Answer a 7-question brief quiz to allow us to understand your project and what are you looking for.
Our Algorithm Analyzes Your Needs
Our algorithm will analyze your answers and prepare a custom report for your needs.
We Give You a Custom Recommendation
Custom recommendations crafted with your input and DevOutsourcing's expertise.
14+ Best Sites to Hire Python Developers
How to Make Sure You Are Hiring the Best Software Developers for Your Project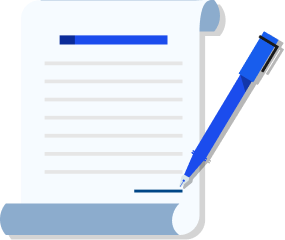 Introduction
Hiring the right software developers is critical for the success of any software development project. The skills, experience, and knowledge of your developers can make or break your project's timeline, quality, and overall success. In this article, we'll provide you with a comprehensive guide on how to hire the best software developers for your next project. We'll cover everything from assessing your project requirements to onboarding your new hires, and everything in between.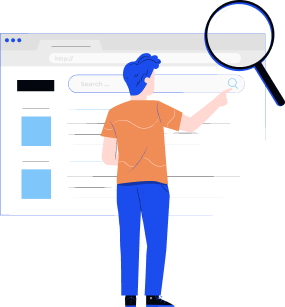 Find Potential Candidates
Once you've determined your needs, it's time to find potential candidates. There are several ways to do this, including advertising the job opening, leveraging your network, and using online job boards. Advertising the job opening can be done through social media, job posting websites, or through a recruiting agency. Leveraging your network involves reaching out to colleagues, acquaintances, and friends to see if they know anyone who would be a good fit. Finally, using online job boards can be a good way to reach a larger pool of candidates, but be prepared to sift through a lot of resumes and cover letters.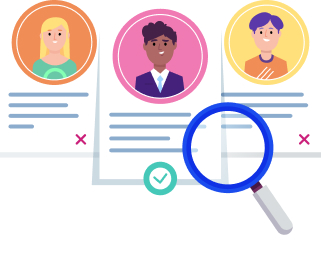 Evaluate Candidates
Once you have a pool of potential candidates, it's time to evaluate them. Start by reviewing their resumes and cover letters to determine if they have the necessary skills and experience. From there, conduct phone or video interviews to get a sense of their personality, communication skills, and culture fit. Ask behavioral and technical questions to assess their problem-solving skills, as well as their familiarity with the tools and technologies you'll be using. Testing their coding skills can also be a good way to evaluate their abilities. Finally, don't forget to check references to get a sense of their work style and professionalism.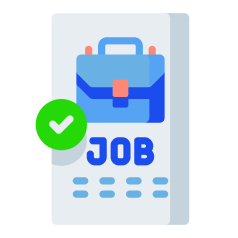 Make The Offer
Once you've identified the best candidate, it's time to make an offer. Negotiate salary and benefits, explaining the expectations and responsibilities associated with the role. Discuss the project timeline and deliverables, ensuring your new hire has a clear understanding of what's expected of them. Be prepared to negotiate and make changes to your initial offer if necessary, as this can help you attract and retain top talent.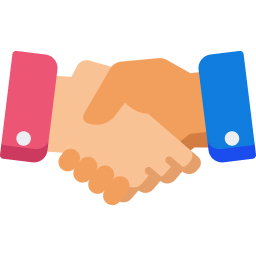 Onboarding
Once your new hire has accepted the offer, it's time to onboard them. Set up necessary accounts and tools, such as email, messaging apps, and software development tools. Provide orientation and training to help them get up to speed quickly, and establish communication protocols to ensure everyone is on the same page. Onboarding is critical to ensuring your new hire is set up for success and can hit the ground running.
Conclusion
Hiring the best software developers is critical to the success of your software development project. By assessing your needs, finding potential candidates, evaluating candidates, making an offer, and onboarding your new hires, you can ensure you're hiring the right people for the job. Remember to keep an open mind, be prepared to negotiate, and be patient in your search for the best talent. By following these guidelines, you'll be well on your way to hiring the best software developers for your next project.
How to Find Quality Candidates From Python Development Companies?
When it comes to finding quality candidates from Python development companies, there are a few key steps to take to ensure you are getting the best of the best:
Research potential companies by looking at their portfolio of work and reviews from past clients. Ensure they have experience in your specific type of project and can provide references for any similar projects they have completed.

Once you have narrowed down your list of potential companies, contact each one to discuss their qualifications and rates. Ask for a detailed proposal outlining the scope of the project, a timeline of deliverables, and their fees.

Compare not only fees but also project timelines and deliverables. It is vital to ensure that all candidates understand the scope of the project in its entirety so that they can estimate accurately and provide a realistic timeline for completion.

To find the right developer, evaluate their technical skills and experience. Look at their past projects and qualifications. Make sure they have worked on similar projects before. Ask for references or proof of previous work.

Look at their soft skills as well. Are they able to communicate effectively? Do they offer project management services? Do they have experience in quality assurance and agile methodologies?

When considering hiring a team of developers, comparing costs among different companies is essential. Discounts may be available for multiple or remote developers, and some larger companies may offer a fixed fee for a house team.
Python development services incorporate a broad range of services, from web and mobile app development to custom software development. You want to ensure that the company you are considering has a wide range of experienced developers with decades of experience in their respective fields.
In addition to having the necessary skills, it is important to make sure that they have talent pools across different countries and regions. By working with companies from Latin America, Asia, Europe, or even Silicon Valley, you can be sure that the coding standards are high quality and potentially cost less than local experts.
Do not waste more time looking for the best site to hire developers.
Simplify your search for a developer by taking our quick, free questionnaire for a custom recommendation based on your needs.
Start Quiz