Find the Best Site to Hire C# Developers, in Less than 60 Seconds
Complete a brief 7-question questionnaire and receive personalized recommendations for your ideal website to hire developers in under a minute.
Start
How It Works
Answer a Set of Seven Questions
Answer a 7-question brief quiz to allow us to understand your project and what are you looking for.
Our Algorithm Analyzes Your Needs
Our algorithm will analyze your answers and prepare a custom report for your needs.
We Give You a Custom Recommendation
Custom recommendations crafted with your input and DevOutsourcing's expertise.
14+ Best Sites to Hire C# Developers
How to Make Sure You Are Hiring the Best Software Developers for Your Project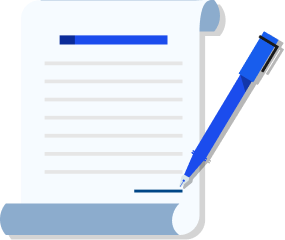 Introduction
Hiring the right software developers is critical for the success of any software development project. The skills, experience, and knowledge of your developers can make or break your project's timeline, quality, and overall success. In this article, we'll provide you with a comprehensive guide on how to hire the best software developers for your next project. We'll cover everything from assessing your project requirements to onboarding your new hires, and everything in between.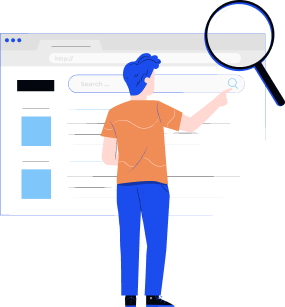 Find Potential Candidates
Once you've determined your needs, it's time to find potential candidates. There are several ways to do this, including advertising the job opening, leveraging your network, and using online job boards. Advertising the job opening can be done through social media, job posting websites, or through a recruiting agency. Leveraging your network involves reaching out to colleagues, acquaintances, and friends to see if they know anyone who would be a good fit. Finally, using online job boards can be a good way to reach a larger pool of candidates, but be prepared to sift through a lot of resumes and cover letters.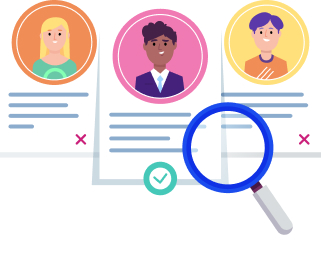 Evaluate Candidates
Once you have a pool of potential candidates, it's time to evaluate them. Start by reviewing their resumes and cover letters to determine if they have the necessary skills and experience. From there, conduct phone or video interviews to get a sense of their personality, communication skills, and culture fit. Ask behavioral and technical questions to assess their problem-solving skills, as well as their familiarity with the tools and technologies you'll be using. Testing their coding skills can also be a good way to evaluate their abilities. Finally, don't forget to check references to get a sense of their work style and professionalism.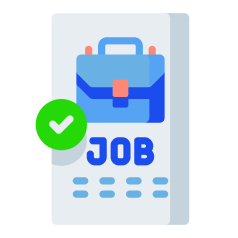 Make The Offer
Once you've identified the best candidate, it's time to make an offer. Negotiate salary and benefits, explaining the expectations and responsibilities associated with the role. Discuss the project timeline and deliverables, ensuring your new hire has a clear understanding of what's expected of them. Be prepared to negotiate and make changes to your initial offer if necessary, as this can help you attract and retain top talent.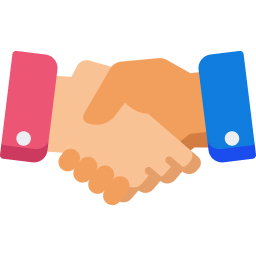 Onboarding
Once your new hire has accepted the offer, it's time to onboard them. Set up necessary accounts and tools, such as email, messaging apps, and software development tools. Provide orientation and training to help them get up to speed quickly, and establish communication protocols to ensure everyone is on the same page. Onboarding is critical to ensuring your new hire is set up for success and can hit the ground running.
Conclusion
Hiring the best software developers is critical to the success of your software development project. By assessing your needs, finding potential candidates, evaluating candidates, making an offer, and onboarding your new hires, you can ensure you're hiring the right people for the job. Remember to keep an open mind, be prepared to negotiate, and be patient in your search for the best talent. By following these guidelines, you'll be well on your way to hiring the best software developers for your next project.
Exploit the Potency of C# for Vanguard Web and Software Creation
C# (articulated as "C-Sharp") emerges as a pivotal element in the contemporary coding lexicon, distinguished for its adaptability and sturdiness. Conceived by Microsoft within the ambit of its .NET framework, C# has swiftly metamorphosed into a preferred dialect for developers endeavoring to forge high-caliber, scalable web and software solutions. Its pertinence in the briskly evolving technological milieu is accentuated by its broad embracement across myriad sectors, rendering it an indispensable instrument in the toolkit of modern developers.
Salient Characteristics: C# is lauded for its compendium of potent attributes that address the variegated requisites of developers and enterprises alike. Its type-safe, object-oriented ethos ensures that coding is not merely efficient but also manageable and less susceptible to inaccuracies. The language endorses asynchronous programming, an essential trait for crafting responsive applications. Furthermore, C#'s compatibility with disparate languages and apparatus within the .NET ecosystem magnifies its adaptability, enabling unimpeded integration with assorted systems and platforms.
Utilitarian Deployments: Within the web development domain, C# is predominantly employed via ASP.NET, a formidable framework for fabricating dynamic web pages and applications. This amalgamation is optimal for constructing enterprise-level websites, online gateways, and interactive web services. In software creation, C# is applied in desktop applications, mobile apps (through Xamarin), and even in game development using Unity. Its versatility proliferates into sectors like finance, healthcare, and e-commerce, where reliability and performance are of utmost significance.
Technical Prerequisites: To adeptly exploit C# in web and software ventures, developers should have a robust grasp of .NET frameworks, object-oriented programming tenets, and familiarity with Microsoft Visual Studio. Acquaintance with front-end technologies (HTML, CSS, JavaScript) is pivotal for web development, while proficiency in SQL for database management augments a developer's prowess in navigating intricate projects.
Advantages for Enterprises: Incorporating C# into business endeavors offers a plethora of benefits. Its scalability accommodates business expansion, adapting to burgeoning demands and shifting prerequisites. The efficacy of C# curtails development duration and expenses, while its formidable security features safeguard sensitive business data. Additionally, the superior user experience proffered by C# applications can markedly amplify customer satisfaction and engagement.
Exemplary Narratives:

Retail Sector: COBOL to C# Transformation: A $39 billion clothing retailer with 4,300 stores worldwide undertook a significant modernization of its mainframe COBOL supply chain applications. The project involved transforming these applications to C#, preserving the unique business logic that was a competitive advantage for the retailer. This modernization, completed in 3 months, involved code transformation, automated refactoring, testing, and implementation support, ultimately hosting the services on Azure. This transformation enabled the retailer to maintain its edge in a competitive market​​.

Healthcare Sector: Meuhedet's IT Modernization: Meuhedet, an Israeli health maintenance organization, embarked on a major modernization effort during the pandemic, led by its Chief Information Officer, Katy Bar-Shalom. The initiative included moving IT operations to the cloud, centralizing management, and improving deployment and performance. One of the key projects was developing a remote patient-monitoring center for COVID-19 patients, which was later repurposed for chronic conditions like COPD and diabetes. The modernization involved transitioning from a spreadsheet-based system interfacing with a legacy electronic medical record system to a more modern customer relationship management (CRM) tool. This transition posed challenges in connecting the CRM tool to the legacy mainframe but ultimately enhanced the organization's ability to provide more personalized care and better-organized patient updates​​.

Recruitment Considerations: In the pursuit of C# developers, prioritize aspirants with demonstrable experience in .NET frameworks and a portfolio of triumphant projects. Seek individuals with pronounced problem-solving acumen, a profound comprehension of object-oriented design, and experience with SQL databases. Certifications in C# or akin technologies can serve as an additional merit.
Maintenance and Assistance: Persistent maintenance and support are vital for the longevity and efficacy of C#-based initiatives. Enterprises should strategize for regular updates, security enhancements, and performance fine-tuning. Collaborating with a dependable technology service provider can assure that your C# applications remain robust, secure, and congruent with evolving business exigencies.
C# surfaces as a strategic selection for businesses aspiring to lead in the digital arena. Its amalgam of potency, flexibility, and efficiency renders it an exemplary language for a diverse array of web and software development projects. By opting for C#, enterprises not only future-proof their technological infrastructure but also bolster their capacity for innovation and growth. Dive deeper into our spectrum of information about C# technology and find the best C# developer to hire!
Do not waste more time looking for the best site to hire developers.
Simplify your search for a developer by taking our quick, free questionnaire for a custom recommendation based on your needs.
Start